(Yaa Halla Y'all Belly Dancing Convention Offers One Colorful Scene cont'd)
Outside of the main stage there was a bazaar that was as visually stimulating as it was perplexing. For me, that is.
Custom costumes from around the world were for sale, as well as handmade jewelry, zills and drums. The hand man craftsmanship does come with a hefty price tag, at least to the novice dancer I consider myself. That said, the passion the community of artists has for the dancing itself is matched in the costume making, and intricacies of the instruments. Every detail was adorned and ornamented with impressive precision.
Although the seminars, costumes and catering by Byblos should have been, or be, enough to make anyone come out, the real treat was and is the performances.
With three shows on Thursday pulling a near-capacity crowd, I was shocked by claims of it being the "slowest night" of Yaa Halla.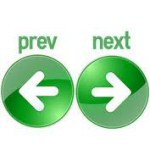 Return to beginning of Article
Return to Star Dancer Media News