(Yaa Halla Y'all Belly Dancing Convention Offers One Colorful Scene cont'd)
The first performance was actually a solo competition followed by a duet/trio competition of non-professional dancers that I hesitate to call amateur. I may have an untrained eye but they were anything but. The second was an alternative/tribal solo professional performance which included everything from tradition Arabic, Egyptian and Turkish music all the way to dub step interludes.
The last show was comprised solely of highly acclaimed professional dancers and, even with a few snags in the audio department, ended with a dance I can only describe as mesmerizing. Like a snake being charmed, or a patient in trance therapy, the audience was stunned into silence. All this, on the "slowest night" of the convention.
Isis Studio is enjoying its 34th year and notoriety as one of the biggest studios in the nation. Once called "Disney dancers" as a stab at the family friendliness of the studio, Isis fully embraced the nickname, as did the entire Texas belly dancing scene and the Yaa Halla convention.
The Yaa Halla Y'all convention is indeed family friendly, but also welcoming of any skill level -- and that includes no belly dancing skill (ahem). The convention continues through the weekend at the Grapevine Convention Center . Ticket prices for shows only begin at $18. For a complete list of seminars, workshops and performances click here.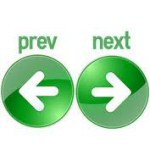 Return to beginning of Article
Return to Star Dancer Media News