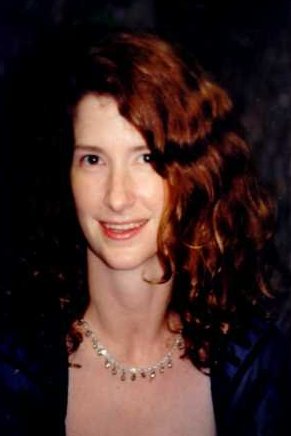 Elizabeth Brantley - to know her was and is to LOVE her. She was compassionate, full of life, and completely devoted to her family and friends. Elizabeth was upbeat and positive about life and about others-she lit up a room with her smile and enthusiasm. Everything was a team effort with Elizabeth, not about "me", but about "us". Elizabeth and her husband, James, daughters Jennifer and Sarah, are our "heroes", one of our shining examples of a family who works together and plays together, who supports what is good and honorable. Elizabeth, a glorious example of a true Star Dancer, your family and your fellow Star Dancers will miss you terribly! -Isis
"My friend then, now, and forever."
-Terri Story
"When I was a new dancer, Elizabeth took me under her wing at Scarborough. She gave me the courage to perform on the booth stage for the first time. She had such a glow."
-Lisa Trussler
"I remember how protective she would get with her daughters ... how easy she made it look while she was behind the desk at the studio working, and making sure her daughters Jennifer and Sarah were doing their homework ... helping them with it and working all at the same time. It was sometimes neat watching how easy she made it look. I will also never forget how her face just beamed with happiness when she was dancing with her husband on stage at the last Christmas hafla. I miss her so much, but for the short time I got to know her I will always treasure it."
-Susan Jankowski
"Elizabeth was the first to welcome me with open arms and make me feel like family. So intelligent and funny, and always trying to make away with my Tigger bag! Her girls are such a credit to the amazing mother and woman she is. I just adore Sarah and Jenny."
-Keisha Hallman