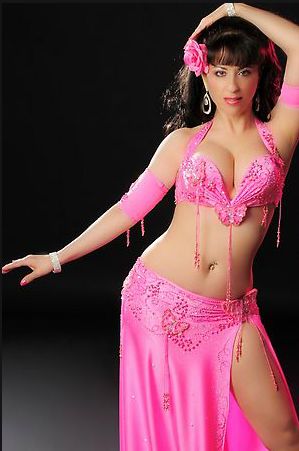 Virginia
Having brought audiences to their feet and to tears, Virginia has captivated a worldwide public with breath taking performances, a dynamic presence, and a soulful interpretation of Oriental Dance. She has crossed all borders leaving her indigenous mark on a diverse audience with performances that ignite the human spirit and illuminate the soul.
Considered to be one of the most influential and sought after performers, choreographers, producers and master instructors of this ancient art form she has been presented across 5 continents and almost 40 countries. Utilizing her innovative musicality and ingenious choreographical prowess, Virginia is known for constantly reinventing the dance. She dares to take the dance to a whole new level while staying true to her Egyptian roots.
Regarded as one of the world's foremost instructors, she is also considered to be one of it's most generous. Constantly creating motivating and articulated workshops, Virginia shares a wealth of knowledge each and every time she instructs. True to this reputation she has created 7 instructional DVD's, 2 theatrical productions on DVD, and 2 Oriental Dance Music CD's, all critically acclaimed by the Bellydance Community.
"Her energy is contagious and her work is inspirational", Lorena. Regarded by many dancers as a great inspiration, she has been extremely influential in creating competition winners, and stunning performers worldwide. She is the founder of C.O.M.E. Dance & Rakstar Productions as well as the director/ choreographer for Virginia's Wa Nour Al Ayun professional performing company. Rakstar is an annual long weekend event with the Oriental Dance Communities greatest legends, and brightest stars all converging on the glorious beaches of Miami for an unforgettable weekend of workshops, performances and an International Bellydance Competition.
(Source: Bellydance By Virginia.com)