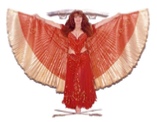 Website created by Lux Alexander. Updates by Lynda (Cryer) Sands
All contents © Isis Bartlett and Isis Academy of Performing Arts.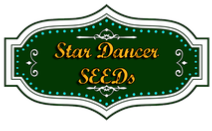 Self-esteem, Empowerment, and Education through Dance
Star Dancer SEEDs is an exciting after school program, that presents to youth the finest instruction in World and Global Dance along with a program that promotes self-discovery, self-actualization, self-confidence, and self-esteem. Provided will be a mentorship at a very high level that prepares young women for the independence to face life's challenges. The SEEDs Program is part of the Star Dancer Performing Academy (Bedford, TX) established in 1977.
The Mission
To mentor young women—instilling in them a strong sense of self, appreciation of the arts, financial and social responsibility, and to broaden their understanding of global cultures. This is accomplished through the vehicle of World and Global Dance, talking circles, journal writing, and presentations.
The Teachers
Persephone
Persephone is a member of the Isis Professional Performing Company, Raksettes, and the Cultural Dance Team. She also co-teaches the Star Dancer SEEDs program.
Ahava
Ahava is a member of the Wings of Isis Professional Dance Company, teaches the Men's Cultural Dance Class, and co-teaches the Star Dancer SEEDs program.

Both of our teachers have a vast background in music, dance, and instruction, as well being respected members of the Star Dancer Performing Arts Academy.