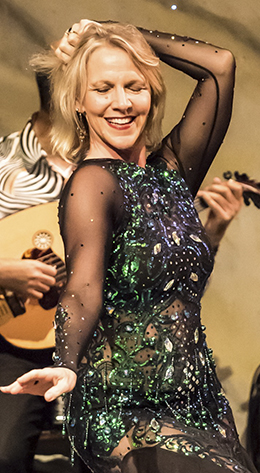 Karen Barbee began studying Belly Dance at the age of 10. Decades later and after years of professional performance, Karen has developed a teaching methodology for this dance form based on technical precision, soulful innovation, cultural respect, and - most recently - the lessons to be learned from live music.
Karen founded Karavan Studio in 1988 and has operated the studio in San Antonio, Texas ever since. Like many veterans in the field, she has directed numerous staged productions of Middle Eastern Dance, studied, taught, and performed abroad. At this point in her career, her passion is her year-long "Project Band" curriculum and annual "GoLive" showcase. These projects allow her to collaborate with some of the most highly acclaimed musicians in the business in an effort to provide the most inspired and comprehensive dance training to students at every level.
Karen proudly serves on the Board of Directors for the National Arab Orchestra.