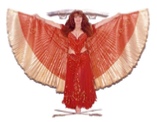 Website created by Lux Alexander. Updates by Lynda (Cryer) Sands
All contents © Isis Bartlett and Isis Academy of Performing Arts.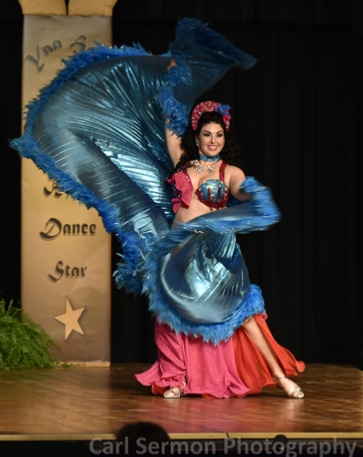 Vanessa, a native Texan, received her BFA in Ballet from Texas Christian University. She led a dual life teaching and performing classical dance genres as well as training in Danse Orientale, and then went on to dance in New York City for eight years continuing her education with Gamilla El Masri, who Vanessa calls her mentor. There she was introduced to many of the great teachers in the field of Raqs Sharki such as - Mahmoud Reda, Farida Fahmy, Hassan Afifi and Raqia Hassan, just to name a few.
Her choice to finally move to Egypt in 2008 was influenced by Dr. Mo Geddawi who suggested she move to Egypt to fully understand the dance form she had come to care so much about - 'Raqs Sharki'. She has been living in Egypt since then and staying very active - creating her own entertainment company called the Vanessa Show Productions - previously based in Sharm El Sheikh, as well as, teaching and performing internationally.
She still returns to visit Texas quite often to visit, perform and teach. In fact last year we were fortunate enough to have her available to perform at Yaa Halla, Y'll 2015. For those lucky enough to see her performance, you would probably agree that she is a dynamic entertainer and wonderful to watch.
This will be Vanessa's first year as an instructor at Yaa Halla, Y'all 2016. Expect to learn something special in her class.
To learn more about Vanessa and her experience in Egypt, check out her exclusive interview with Isis Zahara at orientallimelight.blogspot.com