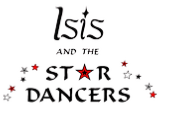 Jillina - Sunday - 'Lyrical Bellydance' - Dance to the hottest new music! Lots of delicious "Chunking" mixed with innovative steps and floor patterns. A lyrical blend of fluid and sharp moves to help take your dance to the next level.
Bozenka - Sunday - 'All about that Grace'- A workshop on fluidity of movement and transitions with special focus on hands and arms. No props needed.

Amaya - Sunday - 'Danza Mora'- Add Fire, Power & Drama to your dance with a fusion of Arabic & Flamenco-style movidas! Choreo to "Bagdad": by Jesse Cook.
Jamilla Al Wahid - Sunday - 'Shimmy & Locks' - Enhance your Drum Solo: Learn dynamic powerful movements while performing your Drum Solo.
Karim Nagi - Sunday - Blazing Beats- 'Music - Arabic Drum Ensemble'- Percussionists of most levels can learn Arabic drum combinations, how to play as a group, layering parts, and a specific percussive ensemble piece composed by Karim.